About Us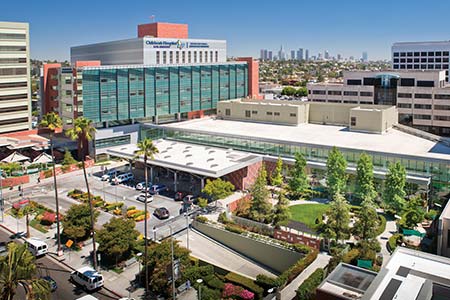 Children's Hospital Los Angeles is a nonprofit hospital that cares for the special and complex health care needs of children. Our skilled clinicians care for Los Angeles' children more than 528,000 times each year in a setting designed just for their needs.
With expertise in 350 specialty programs and services, Children's Hospital offers the full continuum of medical services to patients, pioneers new and minimally invasive treatments and engages in laboratory research to develop care protocols that help children heal faster.
Founded in 1901, Children's Hospital is recognized as one of the nation's premier teaching hospitals, affiliated with the Keck School of Medicine of the University of Southern California since 1932.
Our mission is to create hope and build healthier futures. As a leading academic children's hospital, we fulfill our mission by:
Caring for children, adolescents, young adults, families and each other
Advancing knowledge
Preparing future generations
Building our financial strength
For more information about Children's Hospital Los Angeles, please visit us at CHLA.org.