Volunteers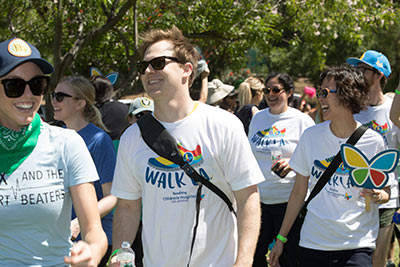 Thank you for your interest in helping Walk and Play L.A.—the walk that supports the only hospital solely dedicated to children in Los Angeles. Volunteers are at the heart of this event's success and there are many opportunities for you to help.
Please read about volunteer requirements below. To volunteer for this event you must be:
At least 18 years old
In good physical and mental health
Able to stand for long periods of time
Willing to volunteer for two-hour shifts or more
Attend a mandatory volunteer briefing
For more information, please contact us at walk@chla.usc.edu.