Why Walk and Play L.A.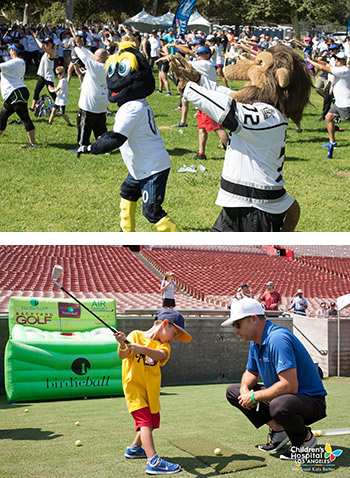 Walk and Play L.A. is a community fundraising event that gives everyone connected to Children's Hospital Los Angeles a unique opportunity to stand in solidarity to help improve the health of children.
From the patients who receive compassionate, comprehensive care and the families who support their needs, to the CHLA employees who provide every facet of CHLA's life-giving care, this community walk and festival celebrates and supports all of them as individuals and heroes.
More children receive care from CHLA than any other hospital in the region—and often CHLA comes to the rescue for children when other hospitals run out of medical options and a child's life hangs in the balance. The cost of treating these children is immense and the need is urgent. For this reason and more, come join the event that supports the only hospital dedicated solely to the health of children in Los Angeles.

Register to participate and start a fundraising page of your own today.

About Children's Hospital Los Angeles
CONTACT US
Email: walk@chla.usc.edu
Phone: 323-361-2308
Mail:
ATTN: Walk and Play L.A.
Children's Hospital Los Angeles
4650 Sunset Blvd., #29
Los Angeles, CA 90027