Team Captains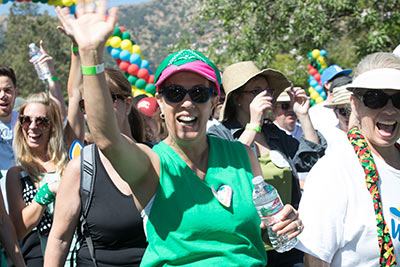 Thank you very much for being a Team Captain for the second annual Walk and Play L.A., benefitting Children's Hospital Los Angeles! Your leadership is immensely valued by the Walk and Play L.A. team.
As a Team Captain, you are asked to inspire and lead your team through their fundraising efforts. Here are some tips!
Share your reasons for participating in Walk and Play L.A. Personalize your page by sharing your connection to the hospital and your reasons for fundraising for CHLA. Speak from the heart and be authentic.
Share your page with your team members and invite them to personalize theirs.
Communicate with your team members by sending individual emails or by emailing the entire group from your participant center.
Connect with your team often to share goal progress and walk updates.
Take a group photo and upload it to the team's page.
Find creative ways to celebrate your team as the hit their fundraising goals.
It's easy to personalize your Walk and Play L.A. page:
Log in to your Participant Center
Edit the default text and title
Add a photo or video to help convey your message
The Walk and Play L.A. Team is looking forward to walking with you and your team members in support of CHLA's patients and the great work that we do together every day.
Please feel free to contact us with any questions or comments.
Email: Walk@chla.usc.edu
Phone number: (323) 361-2308